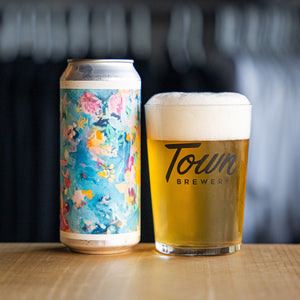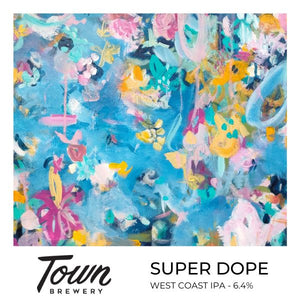 Super Dope is a celebration of hops using a blend of Columbus, Azacca, Citra, Zappa and Comet. Each of these hops on their own has a distinctly unique flavour profile but when put together we've found something truly special. Zesty lemon, lime and melon lead the way as far as fruitiness goes, and then a wild American hop vibe is met with a uniquely dry and bitter punch that is exceptionally satisfying. It's a beer that pays homage to the days when dank and bitter IPAs reigned supreme but with an evolved drinkability and fruitiness we can get behind.

6.4% alc./vol.
Label art by @kellymullerart
Available in the taproom and at your local LCBO!